Our impact
Since 2018, with the help of our amazing supporters, we have been able to raise over £750,000 for more than 100 charities who help others all over the world.  Not only this, our products have helped raise the profile of these causes and introduced people to charities they never knew existed. By spreading kindness with our range, we have been able to educate thousands of people about the wonderful work that can be done when you open up to change at Christmas. Thank you for being a part of our mission to make the world a better place.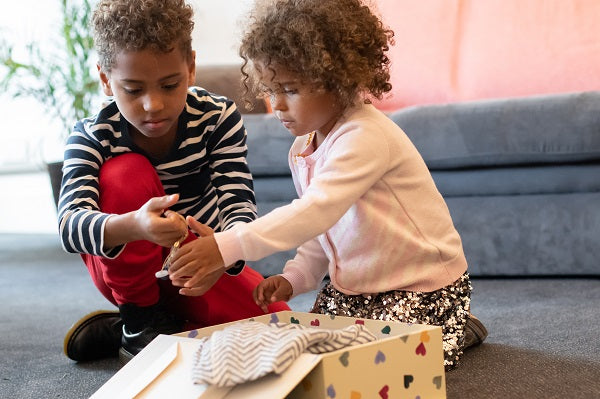 "The support from Advent of Change was enough to provide 257 children with their very own memory box. These beautiful boxes are used to store treasured objects, helping children to remember their loved one in a way that is personal to them. This is a priceless gift to provide a grieving child and just one reason why we're so incredibly grateful for the support of Advent of Change!"
Winston's Wish

"Due to the funds that Advent of Change enabled, Shivia can provide the equivalent of 275 life-changing poultry toolkits to extremely poor women in West Bengal, India. With these kits and training, the women can start and run a poultry enterprise from home. They gain dignity, confidence, respect and additional income which they invariably spend on their children offering them a brighter future than they themselves had."
Shivia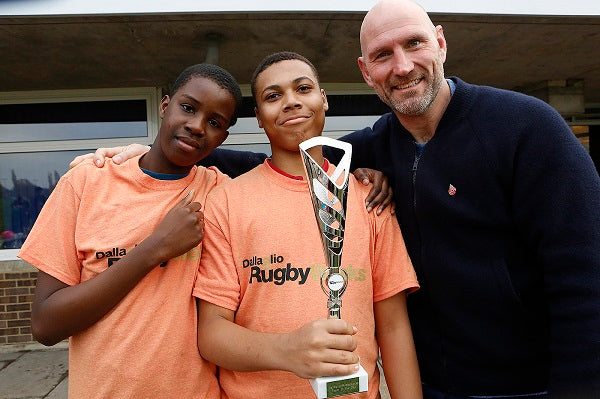 "It's been fantastic working with Advent of Change over the last year, we are so proud RugbyWorks have been involved from the start and look forward to continuing this incredible initiative for years to come."
Dallaglio RugbyWorks
"Thanks to your Advent of Change purchase, we were able to give an incredible gift of over £4,000 to soldiers, veterans and their immediate families.
ABF The Soldiers Charity

"Advent of Change has helped Crisis take another step on our journey to make homelessness a thing of the past: thank you, Advent of Change, for helping our guests find safety, companionship and essential support services at our Christmas centres in December 2018".
Crisis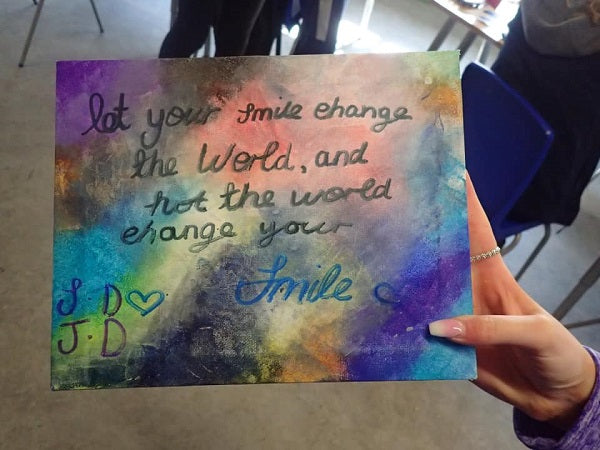 "Thanks to Advent of Change, more disadvantaged children from across the UK will have the chance to escape their incredibly challenging home lives, and experience the joys of a CHICKS respite break - We love this painting created by a young girl named Sarah on her CHICKS break in April."
CHICKS Charity

"Willow relies entirely on the generosity of people like Kristina and Advent of Change to support young adults living with a range of life-threatening conditions. Thanks to Advent of Change, Willow, now in its 20th year, can continue to provide precious Special Days that are offering so many young adults light at the end of the tunnel at a time when they are experiencing the devastating impact of diagnosis and treatment. Thank you."
Willow
"I want to say a big thank you to Advent of Change and everyone who bought an advent calendar. Your support reised over £4,000 towards our family accommodation - allowing loved ones to be close by for the final days of someones life."
The Myton Hospices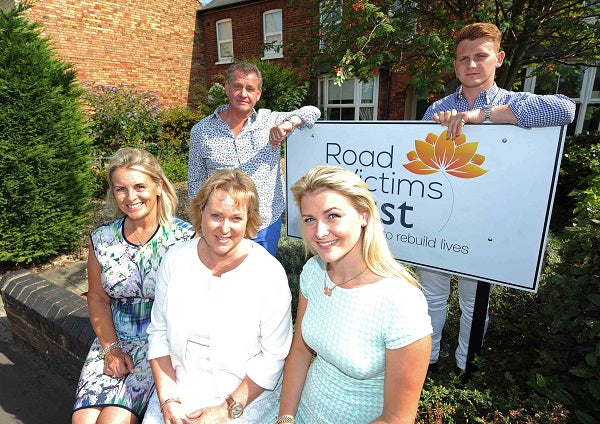 "The partnership with Advent of Change has made a significant difference to the Road Victims Trust and those we support. The monies raised have part-funded a promotional film, that in-turn has galvanised support for the work we do. Each year we support in excess of 500 people whose lives have been devastated by a road death. This support is only possible due to the generosity and insight of many people, and we are proud to work alongside Advent of Change!"
Road Victims Trust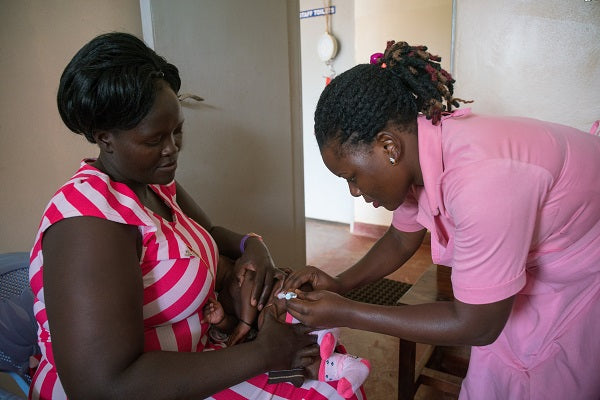 "Funds raised by Advent of Change have helped support The Hunger Project in their work empowering people to build healthy and hunger-free futures for themselves and their children... Meet Nalwasa Silvia, a nurse working at the health clinic of The Hunger Project epicentre (community) in Namayumba, Uganda. Nalwasa enjoys the working at the facility, where she works five days a week. "What keeps me going? Patients appreciate me, and are happy with the service I provide. And what makes me proud? Seeing when patients getting better due to my treatment."
The Hunger Project

"The money helped us to set up our Mentor Scheme, which has been created and delivered by our Volunteer Coordinator, Katya Clifford. The funds have helped us to produce and deliver a training programme to volunteers to prepare them to provide support and friendship to the men who use our service. We will also be in a position to offer support and supervision to these mentors as they work with our service users as an additional form of help to the therapeutic intervention we offer"
James' Place
"We're really delighted to tell you that thanks to your generous support not only could the Murakaza School be rebuilt after the storm it has been able to build kindergarten rooms, providing 94 places to give the youngest children in the community a good start in life. Altogether we have 260 children at the Murakaza School and Kindergarten, so we now have four teachers plus three nursery teaching assistants, and one assistant in first primary. And now – thanks to YOU – we have started the Porridge project. No more empty tummies and children too weak to learn."
Bread and Water for Africa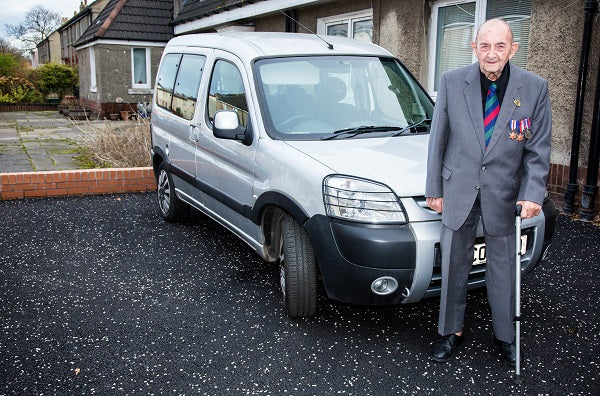 "The Soldiers' Charity makes life-changing grants to people like Joseph, a World War Two veteran from Glasgow. Now in his nineties, Joseph struggles with mobility and relies on an electric scooter to get around. Living in a terraced row with a raised forecourt, meant having to store his car and scooter several streets away. The walk was becoming increasingly treacherous and The Soldiers' Charity stepped in with a grant for a new tarmac driveway, enabling Joseph to park his car and mobility scooter outside his front door. This has transformed his quality of life, meaning he can continue living with the independence and dignity he deserves."
ABF The Soldier's Charity