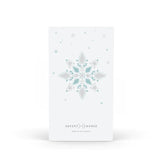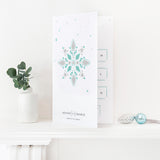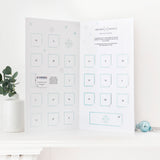 Advent of Change
PREMIUM CHARITY ADVENT CALENDAR
Eco-friendly | Plastic-free | Sustainable | Recyclable 


There's nothing quite like waking up each morning to discover you've changed the world. With the Advent of Change Premium Charity Advent Calendar you can make a difference to so many with just one purchase.
Beautifully updated for 2023, the best-selling Premium charity advent calendar is back and ready to brighten up your Christmas countdown.
Each of the 24 perforated doors represents a £1 donation and reveals a new charity recipient, telling you how your contribution may be used – from providing food and medicine for those in need, to protecting our planet.
How it works...
Buy the calendar- 24 charity donations are included in the price. 
Open the doors- Each day, discover which charity you've helped.
Feel good- You've changed the world! 
Why choose an Advent of Change Charity Calendar this Christmas?
We know how hard it is deciding on just one charity to support at Christmas, the time for giving, which is why we've created the kindest Advent calendar range in the world.
Plastic-free, recyclable, and of course charitable, this advent calendar which is made in the UK by our small team, proves that even the tiniest of actions can make a huge difference for generations to come.
We are a non-profit organisation, and over 85% of the proceeds from this purchase go directly to charity. See 'Charities supported' to view the 24 amazing causes. 
Product Description
Your purchase includes:
One full-colour printed, recyclable card, premium charity advent calendar
24 x £1 donations to worthy causes
A whole heap of wonderful goodwill
Our Advent of Change wall calendar and advent calendars have been designed to fit through a standard-sized letterbox, and come wrapped in a biodegradable potato starch film.
Our products are recyclable and manufactured in the UK using FSC-certified paper, vegetable oil based inks and wrapped in a compostable potato starch-film.
All Advent Calendars and Advent Candle
52 Lives | Air Ambulances UK | Alzheimer's Research UK | Baby Lifeline | Become | Big Change | Emmaus | Farms for City Children | FoodCycle | National Autistic Society | Panathlon | Project Harar | Rainbow Trust Children's Charity | Re-engage | Sand Dams Worldwide | Shout | Surfers Against Sewage | Think Equal | Tommy's | Toybox | WellChild | Willow | Winston's Wish | Woodgreen

12 Days of Kindness Giftbook
Air Ambulances UK | Alzheimer's Research UK | Become | FoodCycle | Rainbow Trust Children's Charity | Re-engage | Shout | Surfers Against Sewage | Tommy's | Toybox | WellChild | Woodgreen

12 Days of Kindness Candle
52 Lives | Baby Lifeline | Big Change | Emmaus | Farms for City Children | National Autistic Society | Panathlon | Project Harar | Sand Dams Worldwide | Think Equal | Willow | Winston's Wish